WIRELESS
IOT SENSORS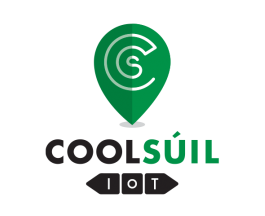 The CoolSúil wireless IoT sensors gather data about local conditions and share findings with platforms for
further processing.
Wireless sensors are a key technology enabler is sensing the environment around us. The sensors are used
to accurately measure and monitor the CO2 levels, air quality, temperature, humidity, water quality, concrete
quality, light and sound levels and much more!
Device Types 
Temperature                      Humidity                                   Desk Occupancy                         CO2
Presence                            Light                                         Leak Detection                            Vibration
Parking                               Concrete Quality                     People Tracker                            Pressure
Air Flow                              Weather Station                      Predictive Maintenance              Desk Power
Voltage                                Local Alert Modules               Control Modules                          & more....
Key Features
Latest IoT Technology

Long Range, Low Power

Low Cost of Installation

Long Battery Life

Data Analytics

Industrial Grade Options Available

ATEX Rated

Multiple Supervisory Options
         Cloud portal          On your site BMS         On premise PC        RESTful API        BACnet