News                               
June 2021 -

LoRaWAN - Connected Asset & People Tracking Solutions Now Available in Ireland and the UK
If you need to improve the management of your various mobile assets, to ensure the safety of your employees
while operating an industrial facility, a construction site, a building or a hospital – we invite you to check out the
solutions offered by McCool Controls & Engineering, a leading system integrator in Ireland, an Actility &
Abeeway Partner jointly working with us to spread smart IoT solutions for different industries and verticals such
as Construction, Healthcare, Manufacturing, Pharmaceuticals and Smart Buildings.
Visit the link and download our data sheets for different industry applications: LoRaWAN-connected Asset Tracking Solutions Now Available in Ireland and the UK – Actility


March 2021 -

 McCool Controls and BrainBox AI's Green Partnership to 
Tackle 
Climate 
Change
McCool Controls is thrilled to announce our strategic green partnership with BrainBox AI, a leader in Artificial
Intelligence and creator of the world's first Autonomous HVAC technology. They were recently recognised
by TIME as a Best Invention of 2020 in the Artificial Intelligence category.
Our solution enables the HVAC system in a building to operate autonomously, in real-time, helping businesses
improve their energy consumption and at the same time reduce their carbon footprint by 20-40%. As HVAC
typically is responsible for about 40% of a building's energy usage,implementing a HVAC AI solution is a quick
and easy way to reduce your running cost and tackle climate change.
Being a Master Systems Integrator,our partnership with BrainBox AI is a perfect synergy for our suite of Smart
Building Solutions including Real-Time Locating Systems (RTLS), Smart Lighting, Building Management
Systems and Energy Management Systems.
We look forward to an exciting and game-changing partnership with the BrainBox AI Team!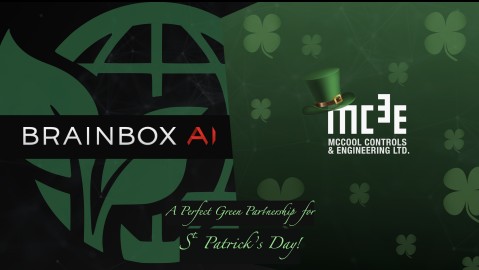 February 2021 -
McCool Controls and Actility Partner to Deliver
Turnkey 
IoT Solutions 
for 
Smart Buildings
We are proud to announce our recent strategic partnership with Actility and Abeeway leading Low Power Wide
Area Networks solution providers for the Internet of Things. Through this partnership, which perfectly
complements and enhances our range of Smart Building solutions, we intend to support companies as a
systems integrator, by offering them the opportunity to analyse and transform raw data into IoT insights and
actions through a powerful, flexible and scalable IoT platform.


McCool Controls bridge the gap between IoT data and networks, Building Operational Technology and
Enterprise Integrations by providing a turnkey solution supplying and integrating all of the above; a One stop
shop for Smart Buildings.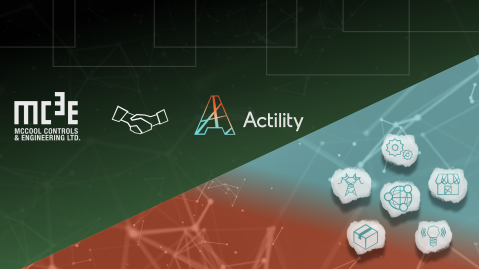 Dec 2020

- 

McCool Controls' Strategic Partnership with Quuppa
McCool Controls is proud to announce our recent strategic partnership with Quuppa, a leading provider of 
Real-Time Locating Systems (RTLS). The system provides accurate real-time positioning data using Bluetooth
Low Energy technology, Direction Finding signal processing methods and advanced proprietary algorithms.
Quuppa's unqiue technology will be a key cornerstone of our smart building solutions, most notably, to ensure
Covid-19 safe return to work plans using features such as occupancy heat maps, risk identification, contact
tracing, RTLS, room and hot desk management.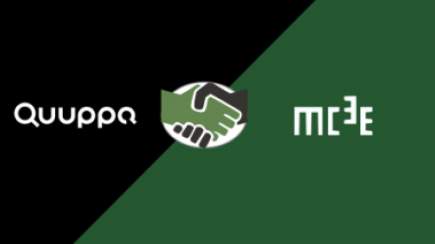 Dec 2013 -

McCool Controls appointed Official Windowmaster Motorlink Irish Partners
MC3E now offer the supply, installation, wiring, commissioning of Windowmaster Actuators, Control panels and
peripherals and integration with a main BMS. This expands our ability to offer Turnkey Solutions to Contractors
incorporating BMS, FMS, Metering and Electrical Installation. To organise a visit from our sales staff to view our
demo panel and software please contact us. We also offer a comprehensive maintenance service for existing
Windowmaster FMS installations throughout Ireland.
Dec 2013 -

BMS Upgrade Specialists
McCool controls are specialists at upgrading legacy BMS Systems whilst maintaining occupant comfort in the
building. We have recently been appointed to upgrade both Liberty Insurance Office in Blanchardstown and
Sartini Court in Dublin city from Cylon to Elesta. We have also been appointed to upgrade 8 more plantrooms 
in the Mountjoy Campus. The compact, flexible and feature rich design of the Elesta BMS combined with
experienced Engineers makes MC3E the obvious choice for BEMS upgrade works.
October 2013 -

Another Turnkey BMS/FMS Delivered
MC3E have recently completed the Shell and Core BMS works associated with the 7 Story Novartis Building in
Elm Park Dublin 4.Operating to an O'Connor Sutton Cronin Design, MC3E provided a turnkey package
including Cylon BMS, FMS, Window Motors, Metering and all electrical and FMS Installation works.
July 2013 -

Cylon UC32 Controller Repair Service
MC3E now offer a reliable and competively priced  repair service for faulty Cylon UC32 Controllers with the
widespread capacitor C135 failures. All Cylon UC32 controllers will be refurbished and provided with a 3 month
warranty. Please contact us for impartial advise on refurbish and upgrade options.
July 2013 -

Grove Court
MC3E have recently completed the Primary Care Centre Fit out of Grove court in Blanchardstown expanding
the existing Cylon BMS originally installed by the MC3E. The project included the control of LPHW Plant, CHW
plant, AHUs and a large quantity of Fan coil units. Mc3E partnered LMC Energy solutions (Mechanical),
O'Connor Sutton Cronin (M&E Engineer) and Purcell Construction on this vital infrastructure for the local
community.
Coláiste Iognáid Campus Completed
We have recently completed the BMS contract in the Coláiste Iognáid Campus site in Galway, Ireland, working
with Harley Mechanical, BDP and Purcell Construction. As well as the core BMS througohut the campus, we
provided Intelligent Bus Based Metering solutions based on M-Bus and Modbus protocols with full integration to
the Elesta RCO 700 BEMS.
Passive House Standards
McCool Controls complete the BEMS another Passive house Standard school in Kilfinane, Limerick, Ireland.
Click here for details Scoil Fhionáin, Kilfinane.
Delivering Ireland's First Passive House Standard School
In 2012, McCool Controls completed Ireland's first ever Passive House Standard School in Moynalty and have
since then completed KIlfinane National School. Features include cutting edge customised touch screen
interface graphics, detailed energy monitoring including a "Traffic Light System", Link to classroom Whiteboards
etc.