FOR SMART

CONNECTED BUILDINGS
Distech Controls BMS
Distech Controls is a major player in the BMS world with an annual turnover of approx. €100 million. The
company is an innovation leader, providing pioneering smart building management technologies that promote 
& establish energy efficiency and comfort within buildings of all sizes.
Key Features:

Envysion Front End
Web-based graphic design and enhanced visualisation interface used to deliver intercative graphical user
interfaces and an optimal user experience for building owners and facility managers.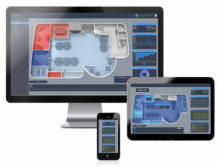 Fully Customisable User Dashboards
Built-in Playback Functionality
Intuitive System Navigation
Customisable GUI, API and Web Services
Controller Hardware
The ECLYPSE Connected System Controller is a modular and scalable platform used to control a wide     
range of HVAC applications. It consists of a control, automation and connectivity server, power supply, and
I/O extension modules.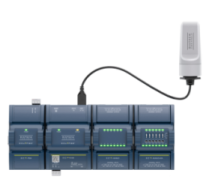 Advanced functionality - customisable control logic, web-based        design and visualisation
Unified Room Control Solution
This offering allows for the localised integration of nLight with the ECLYPSE Connected Controller Series
at the room level. The unified room control solutions increases response time and reliability of the system
while adding additional flexibility to help deliver an optimal user experience for any application.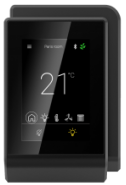 Smart Room App allowing Unified Room Control